July 2016 Newsletter
1) Johnny Appleseed 2) Buffalo Bill 3) Davy Crockett 4) Paul Bunyan 5) Wyatt Earp 6) Sacajawea 7) Doc Holiday
AMERICAN FOLK HEROES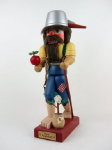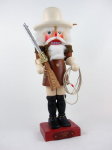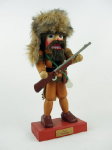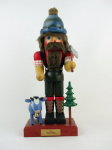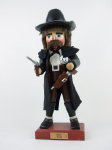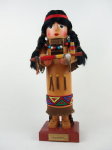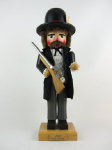 To the great delight of nutcracker collectors, Christian Ulbricht introduced a series of American Folk Heroes. Other than the Nutcracker Ballet Suite, this series brings more comments than any other in the museum, even surpassing the Steinbach Camelot series with Merlin. The series began in 1994 with Johnny Appleseed, Buffalo Bill, and Davy Crockett. In 1995 Paul Bunyan was added, followed in 1996 with Wyatt Earp and Sacajawea. The series concluded in 1997 with the notorious Doc Holliday.
Arlene Wagner, The Nutcracker Lady

Kids Love Nutcrackers
Leavenworth Ale-Fest



Would you like to receive our monthly newsletter by email in your Inbox? (We will never spam or give out your information)
Do you need to unsubscribe to our monthly email newsletter? We hate to lose you, but we understand. (We will never spam or give out your information)
There will be a link at the bottom of your next newsletter you receive. Simply click on the unsubscribe link and you will be automatically removed from any future mailings.
---
Quick Links
Federal ID #91-2143303

A Non-Profit 501(c)3 Organization
Contact Us
735 Front Street
P.O. Box 2212
Leavenworth, WA 98826
(509) 548-4573
MUSEUM HOURS
Open 7 Days a Week
1:00PM - 5:00PM

Nutcracker Museum Mission Statement:
"To foster and encourage the interest of the general public of the importance of nuts in the diets of humans throughout history and in the evolution of the nutcracker. No other tool or collectible has shown such a wide diversity of material and design as the implements used to crack the hard shell of a nut"
Museum Admission:
Adults - $5.00 (Ages 17 - 64yrs)
Seniors - $3.50 (Age 65yrs +)
Youth - $2.00 (Ages 6 - 16yrs)
Child - FREE (Ages 0 - 5yrs)
Active Military - FREE (Spouse & Children Free with ID)